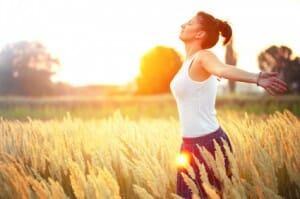 A healthy life is not always about the boring activities and tiring activities. You can still eat what you like and do anything you like. The most important thing is you should be healthy, fresh and fit. There is one thing you can do alone or with your friends for making your healthy life more fun: sport. There are so many kinds of sports you can do but all of them are so fun to do.
Do Sports More Often To Make Your Healthy Life Fun
Maybe it is boring to eat the veggies only when all your friends eat that famous and big burger. Then, you think your life is full of misery while your life is so healthy. Come on, you just need to change your menu to be more interesting and do your favorite sport with them. See the tips below:
You should make a plan to do sport such as soccer, badminton, ping pong or other fun sports you love with your friends.
Make sure your friends also will have fun the sports activities. You may ask your friends as well whether they love what kind of sport because you will love to join.
Do you love cycling? You better do it with your family or friends too. It is very fun, healthy and also refreshing.
If you often do sport with your friends; you may eat more protein in the morning when you have breakfast, then. You will need it for boosting your energy.
Do the competition will be fun too. Your friends will love it too.
Well, your activities with friends now are not only eating or drink coffee in a café but also have fun in healthy sport. So, do you like it? Maybe someday you can tell your family to join you and be healthy together. Good communication and relationship not only got from talking in a café but also when you do sport together.